Artist Spotlight: Gina Nelson (formerly Mombelli)
on
September 11th, 2011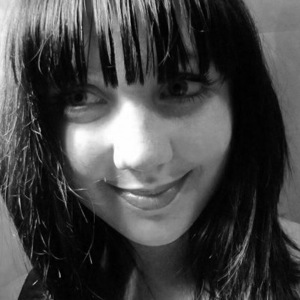 Gina Nelson (formerly Mombelli)
Game artist and Illustrator
Durban, South Africa
My name is Gina, I'm 21 years old and art is my greatest passion. Over the last 3 years I have worked on several games, tech demos and professional illustration works.
I love working on games and comics and am hoping to work on AAA games in the near future.
I am currently working as a 3D artist for Thoroughtec, a Durban based simulations company. Before that I was working as a game artist for Luma Arcade in Johannesburg.
I spend a great deal of my time working on personal illustrations and doing freelance work. I am always striving to be a better artist and the only way to achieve that is by constantly drawing
I recently worked on the cover for GEP Pulp issue 2.
I am currently working on "Slice Fight" with Evan Greenwood and Roarke Nelson. You can view our progress here:
http://www.freelives.net/
My dream job is to work for Blizzard (just like everyone else), I'm really hoping to make that a reality someday soon
Links
My website: http://www.ginamombelli.com/
My online sketchbook: http://www.conceptart.org/forums/showthread.php?t=199522&page=5
GEP work done: http://www.gep-comic.com/v1/?gc_creator=gina-nelson