Posts Tagged 'pubcrawler'
2 items.
The alcohol, drool and blood continue to flow in the Pubcrawler webcomic:
http://www.gep-comic.com/v1/?p=894&gsp=2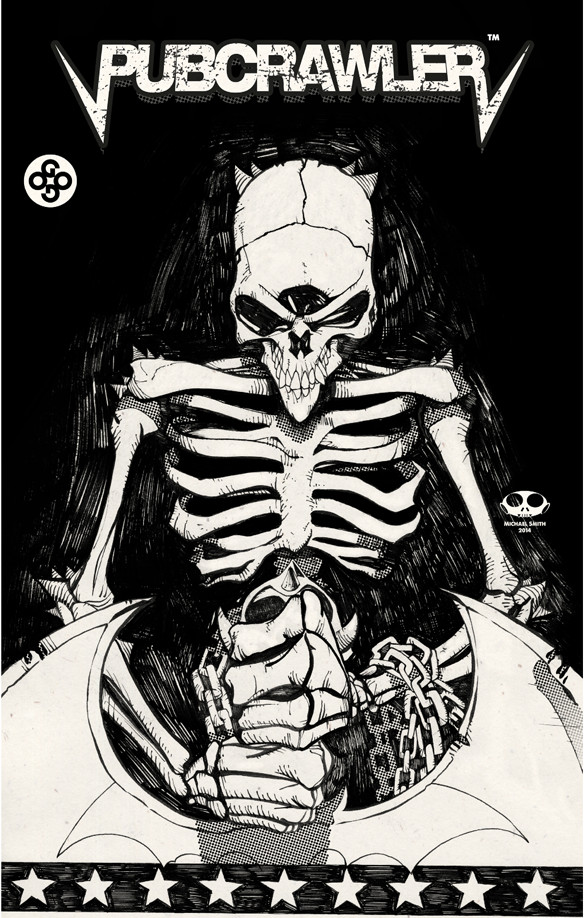 by Diorgo
on
September 3rd, 2013
We are proud to present Pubcrawler by Michael Smith!
http://www.gep-comic.com/v1/?page_id=831
Pubcrawler is a hilarious, over-the-top, action comic. It takes us on the journey of a determined man who goes on a legendary pub-crawl. His adventures get stranger and more dangerous as the alcohol flows. Setting him on a collision course with the denizens of hell!
It is available as a webcomic and will also be available in print. The print version will be launched at the Open Book Comics Fest in Cape Town from 7 to 8 September.
https://www.facebook.com/events/1376190319279074/?ref=2
Pubcrawler will be updated regularly, so please check this site each month for updates.
Check out more of Michael's art here:
http://www.disfordraw.com/